Whether arriving by luxury cruiseliner at Nawiliwili Harbor or plane at Lihu'e airport (LIH), both minutes from famous Kalapaki Beach, the adventure soon begins. Your visit will undoubtably be too brief. This we promise. Aloha ...
DANGER on Kauai's North Shore: Paul Bin Chong Say; AKA: Paul Say; AKA: Chong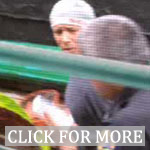 Paul Say is co-owner of RENTAL PROPERTY at 4465a Aku Road, Hanalei, Kaua'i, who boasted of "beating a woman black & blue" claiming she had "fucked another man."
Ms. Streeter reported Paul Bin Chong Say
beat her badly
and she had not been with any one else. Paul Say is crazy and even his family wants him dead! He's a felon with a long criminal record. For more, read
Paul Bin Chong Say is Dangerous
County records show Paul and his brother, Byron Bin Chong Say, are some $15,000 behind in their property tax payments. There was massive drug dealing on the 4465a Aku Road, Hanalei property. Paul and friend, Ronald Wildasinn, pirate cableTV, and are a nuisance to the island. Watch out for these individuals. They do not live aloha!
KAUA'I CONSUMER WARNING: Fun Cars, LLC [January 19, 2015]
KalapakiProvides Staff Rep Takes Legal Action Against Fun Cars, LLC
[UPDATE: Feb. 11, 2015] Due to what we consider "Bait & Switch" advertising, our rep filed a claim in the District Court of the Fifth Circuit, Lihu'e Division, State of Hawai'i. Parties agreed to mediation in SC 15-1-0016. Defendant, Fun Cars, LLC, agreed to compensate Plaintiff [undisclosed amount] for failure to provide features as promised. See
Plaintiff Legal Brief
BE ADVISED ... our rep booked the reservation around June 9, 2014 based on features promised on the Fun Cars, LLC website. On arrival on July 2, 2014, the vehicle did not have the promised features. Finding an equal, affordable alternative in high summer season was impossible.
Fun Cars, LLC buries their "no promises" guarantee in the lengthy
fine print
of their Rental Agreement Terms and Conditions. We were not told of their "no promise" policy when we booked in June, and had we known, we would not have taken the risk (below):
"We make no warranties (promises), express, implied or apparent, regarding the Vehicle, no warranty (promise) of merchantability and no warranty (promise) that the Vehicle is fit for a particular purpose."
What does this clause mean to you as a potential client of Fun Cars, LLC? Simple! They make you NO promises. You reserve a convertible. They do not promise to provide you with a convertible. Want a 4X4? No promise you will get it. Consider the extreme: they do not promise your car will actually run. No promises! In fact, you may arrive to find there is NO vehicle for you at all. You could be left standing in the airport terminal or cruise ship gangway with NO car. You are out of luck; forced to pay for something you do not want; or required to spend 2-3 times what you had planned and budgeted. NO PROMISES from Fun Cars, LLC. NONE!
WELCOME TO
Kaua'i — the Garden Island — more accurately, a mysterious paradise. Stunning landscape, lush foilage, explosive greenery and breathtaking waterfalls, combine in this majestic playground. You will enjoy a rural, small town lifestyle as you step back into a more peaceful, community-based way of living. The best to be found on Kaua'i is somewhat hidden. This is a privilege of locals so let us give you a taste of
Living the Life
.
Are you interested in water sport rentals, such as snorkeling, bodyboarding, surfing, stand-up-paddleboard (SUP) or surf lessons?
Need a Rental Car or a Scooter?
Want to explore the island's largest selection of native Hawaiian souvenirs, foods, oils and local music?
Kaua'i is famous for original cultural art that is displayed on hats, clothing, apparel and stickers.
Need comfortable, clean, modern accommodation on the west side?
And, although somewhat hard to find, local food cannot be matched.
If you or a family member struggles with dependency or abuse of prescription opioid medications, illicit drugs, food or alcohol addiction, please consider this excellent program on
Addiction and Recovery
. Kalapaki Provides also gives you the best information about Hula dance instruction, lessions and Hula products, as well as the top rated and best 5-star Bed & Breakfast on Kaua'i.
---
Much negativity in the world! Team with Daniel Hurtado, Michelle Walker, local brudders and sistas who doing something positive. Join the aloha.
Da Crack, best Mexican food on Kaua'i, is volunteering their time and 100% of all proceeds Saturday, November 17th, to raise money for the Kaua'i Independent Food Bank. This is an excellent program. Prices are high on Kaua'i; wages low. Food insecurity affects many families. Your donation of $1, $5 or $10 will do much good. Much mahalo to Dacrack Kauai.
Make a donation by phone at 808-742-9505
Aloha nui loa!
For more:
Trading a rooster for a burrito leads to food drive